Have you been updating your website, blog, or online store regularly? If you answered 'no', you may have to give your website makeover. You might not realize it, but regular maintenance and remodeling of your website is an important part of having an online business. Your businesses' website is a platform for customers across the globe to get to know your brand, and updating the appearance of your site is just as crucial as making sure everything runs smoothly or putting out fresh content.

Just like how you might occasionally alter things in your physical store, your website needs the same treatment from time to time. But when exactly is the right time for a change?

How to know when it's time for a website makeover
Perhaps the design was fantastic when you first launched your website, but over time, as technology evolves, your website will naturally age in comparison to the latest software and styles.

Knowing when it's time for a change isn't always black and white. In some cases, if your website has been more or less the same for a few years, that's a safe bet that it may need a little TLC. Other times, it may seem great to you, but your customers might be getting bored of the same look, or frustrated with slow servers. You can often tell by tracking the analytics from your website or hiring a web developer to evaluate the overall quality of your site and help you improve it.

When renovating your website, there are three main areas you will want to check:

Performance and Function

Of course, the most important feature of your website or online store is how well it performs. The last thing you want is for your customers to encounter an error when checking out, or your website crashing sporadically.

The speed of a site in particular greatly affects user satisfaction and activity. If your website is taking a while to load, your customers may get weary and leave the page. Dated sites tend to load at slower speeds over time, so this should be your top priority.

Additionally, the software can develop bugs, which may interfere with the operation of your online business. Sometimes, these can be hard for the average internet user to spot. With the help of a web designer or developer, however, you can be sure that no customer will ever run into problems when using your site.

Similarly, it's always a good idea to renovate outdated layouts and improve the functionality of your website. There may new ways of making your website easier to use that weren't around when you're first made your website. Or perhaps the model is a basic design that you chose when you were in the early stages of growing your business. Whatever the case, consumers greatly appreciate when a brand makes an effort to keep their site running smoothly and efficiently.

Appearance

Styles come and go, as we all know. This applies to websites as well, although in a very different way than fashion trends. Your website is a reflection of your brand, and while it is important to remain true to your brand's style, you want to put your best foot forward at all times.

Sometimes, updating the appearance of your website might only entail a few minor changes. You may move a few things around, or add some pops of color. Updating the visuals on your website can also help it to appeal to viewers. Perhaps you will change your logo a little; the possibilities are endless.

At the end of the day, what matters most about the appearance of your website is how well your customers respond to it. If your website hasn't been getting much traffic lately, it might be time to amp it up and get creative.

Content

Lastly, you should double-check your site's content. This includes everything contained on your website or e-commerce store. From products and services to business information and blog posts or customer reviews, the more current it is, the better for your business.

Regularly updating your page's content establishes trust, and lets your customers know you care about them. The more active and current your site's content is, the more there is for your customers to consume, which also helps to keeps them informed on your business.

Customers tend to look for date stamps to see how recent a website's content is. If there's a chance that there may have been some changes over time, but there is no evidence of that, then they might not be so inclined to trust that brand or want to choose their business. Your customers want to know they aren't missing out, so show them what you've got!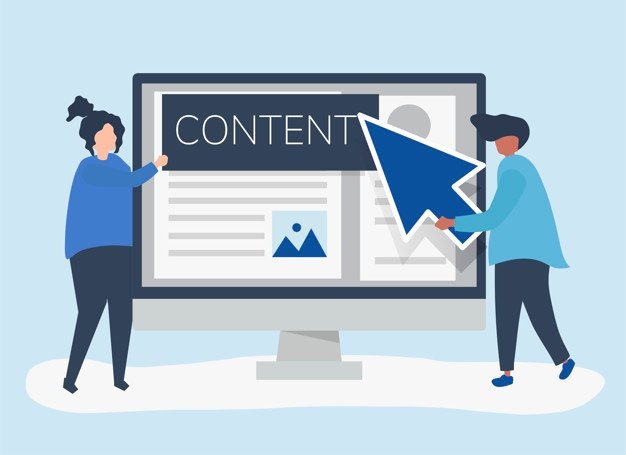 Your site serves as a convenient gateway for your customers to access your business from wherever they are, whenever they choose. It's how they get to know your business and keep up with any changes and new developments. By making sure that your website is updated to look and run at its best, you are helping your business.