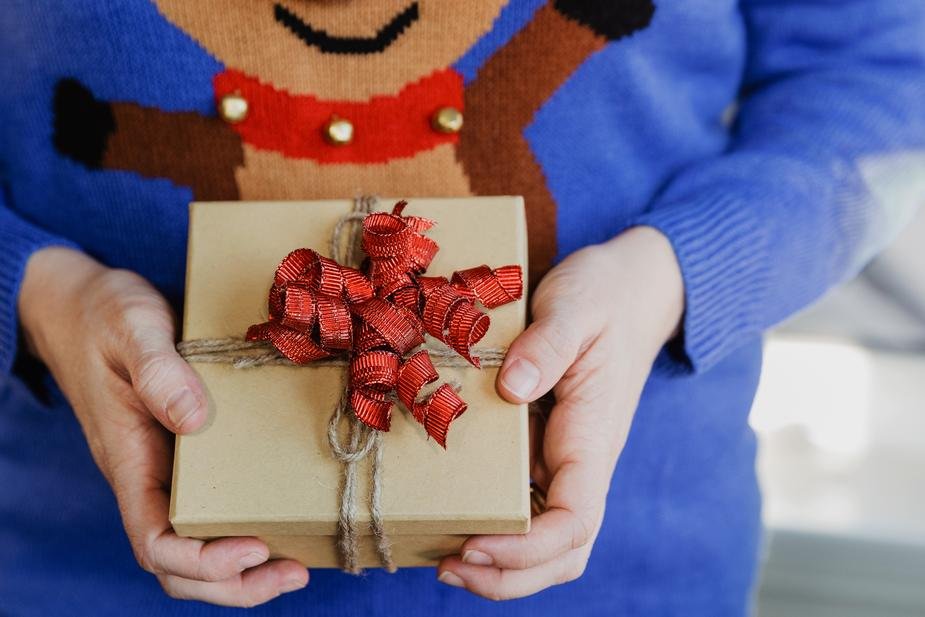 Prepare your Business for the Holidays: an Eight-Step Christmas Checklist
Christmas is right around the corner and as stores all over town start to deck the halls, you might be wondering if your business is truly ready for the season. To help you feel ready to spread yuletide cheer, we've compiled a list (that you can check twice) to help get your business ready for holiday cheer! So prepare your business for the holidays with our eight-step Christmas checklist!
1. Deck the Halls of Your Business
If your business has a customer-accessible storefront, you already know how important it is to keep up good appearances. You already take great care of your office, lobby, or storefront, making sure it looks appealing to all who visit. And Christmas time is a wonderful opportunity to give your business a fun holiday makeover. Whether it's hanging colourful lights, putting out winter-themed decorations, or setting up a whole Christmas tree, even a few cheerful decorations can make all the difference. Getting your business decked out for the season is certainly one of the most important steps needed to prepare your business for the holidays.
2. And Deck the Halls of Your Website!
Whether your business has a storefront or not, there's one place for your business that might get even more visits from customers: your website! And decorating your website for the holidays is just as important as decorating your place of business. Your website could potentially get even more people viewing it than your store or office would, as people looking to find out more about the business will check online first. So, be sure to put some nice holiday-themed graphics and have a seasonal greeting on your homepage. If you have holiday promotions or sales, be sure to put them in a prominent place on your website. But if you're business doesn't have sales, it's the perfect opportunity to put a cute Christmas photo of your business's staff, or thank your customers with a heartwarming message.
3. Encourage those Gift Cards
If you run a retail business than you know that things are going to get hectic as the last-minute Christmas shoppers start to roll in. But even the most well-planned shoppers can have trouble thinking of what their loved ones might like. That's when you make sure you have the Christmas-shopping miracle solution: gift cards! Gift cards are useful to have available year-round, but they definitely get a huge surge in popularity around Christmas time. People love to get them for their friends and family, whether they tuck it in Christmas cards or stuff it in their stocking! So be sure that your customers know that you're business has gift cards ready and available.
4. Advertise Seasonal Sales
The holidays are filled with all kinds of great sale dates, like Black Friday, Christmas Eve, Boxing Day, and New Years. Customers look forward to these sales all year and take full advantage of them to get ahead on shopping for presents and treating themselves. So, for your business to make the most of these great opportunities, it's important to advertise well in advance so the excitement can build! Send out flyers, paper or digital, and put out signs announcing your business's great deals. And since there are so many potential sale events this time of year, you have lots of opportunities to change up what kind of deals you're offering. Sales also bring in new customers. If holiday shoppers like what you have to offer, then they're bound to come back in the new year!
5. Send Out Christmas Cards
This time of year is the perfect time to show people how much you appreciate them. That goes for business associates and customers as well as family and friends! It's a great idea for your business to send season's greetings to your business partners, clients, and customers, thanking them for their support. You can do this the old fashioned way, using hand-written greeting cards decorated with lovely winter scenery: you can get them in bulk at most stationary stores.
Or, if you've got a long nice list of people to greet, you can send them an e-card, or digital newsletter full of warm wishes. The nicest thing about digital cards is that you have all kinds of options to customize it, whether you want to use cute animations or lovely seasonal graphics. Sending Christmas cards is a simple yet heartfelt way to spread some joy and make great connections during the holiday season.
6. Donate to Charities
Your business can also get into the season of giving by helping out others during the holidays. Giving back to the community is very important, as it helps bring joy to those in need. What's more, it can help give your business a positive reputation as a trusted and generous organization. You can get customers to help out by holding fundraisers or food drives, and you can create an incentive by using your business's products as prizes for those who donate. And if it's possible for your business, you can even make a donation in the name of your company using some of the profits made during the year.
7. Host a Holiday Event
One of the best things about the holiday season is the multiple opportunities to attend exciting events and parties. People can hold parties to celebrate all kinds of holidays. Whether it is in honour of Christmas, Hanukkah, Kwanza, New Year's, or just for enjoying the time off work! This season is a perfect opportunity to host a party for your employees and business partners. You can celebrate the past year's achievements and have a well earned good time.
But you can also get your customers and clients involved in a seasonal celebration by hosting an event. Your business can do something small, like hosting a manageable gathering at your store or office space. Or you can throw a larger event outside of the place of business. Either way, holiday events are a great way to increase professional connections, spread awareness for your business, and have a great celebration!
8. Hold a Giveaway
This time of year, you tend to see a lot of prizes like gift basket on display at stores. This is because plenty of businesses like to build up excitement around the holidays by holding prises and giveaways. Usually, the winners of the giveaways are decided through ticket sales and draws. Or they choose the winners by holding a contest (best photos, costumes, art, etc). It's also a great way to get customers interested in your business. And it's especially effective if the prizes are products sold at your own store! What's more, proceeds raised during prize draws often go towards wonderful foundations, like local schools, children's charities, food drives, etc.
Helping to support a charitable cause is a wonderful thing for any business to do. And like we've said before, it boosts the support of customers and clients. So, holding a holiday giveaway is a fun and rewarding way for your business to spread cheer this holiday season.
Feel the Holiday Spirit!
As you prepare your business for the holidays, the most important thing is keeping up the spirit of the season. The holidays are all about spreading kindness, joy, and understanding to all. As long as your business embodies these good attitudes, nothing will keep you off the nice list! So, even if you're missing a few things from our Christmas checklist, just put in your best efforts to celebrate the season!
So from all of us at Big Surge, Happy Holidays, Merry Christmas, and Happy New Year!