Many business owners have seen the advantage of moving their businesses online. The universal space allows for more reach to potential customers and caters to users' locations and schedules. However, a lot of existing websites are not designed to accommodate mobile devices, resulting in strange-looking layouts, or software errors when their customers attempt to access them from their smartphones. For a business to succeed in this on-the-go consumerist world, they need to reach customers with a mobile friendly website.

Build Trust and Accessibility

Customers who need to find services or products while out and about will be searching on their phones. If your business's website shows up, but doesn't work on their phone, you will have likely just lost a customer. Many smartphones users discover new brands or products while browsing on their phone. This business or item could be yours, if you play your cards right.

Most online consumers say that they don't trust or favour brands without their own business website, or with poorly designed websites. Sometimes, a poor design can mean how it appears and functions on a mobile device. Ensuring that your business website is accessible on all platforms it crucial to establishing your brand as a reliable, trustworthy source.

Furthermore, mobile platforms make it easier for customers to contact you. Since they are already on their phones, customers will be able to contact your business directly with the inclusion of a few buttons with your direct contact information. One click, and they can reach a member of your team on the phone, with no effort required!

A Competitive Advantage in Your Business's Arsenal

As a business, you are constantly competing for customers against other businesses in your industry. Each additional marketing tool grants businesses certain advantages and abilities that their competitors may not have. With more businesses moving to online commerce and services daily, you don't want to get left behind.

If your competition has a responsive mobile site, your customers are likely to choose them over you. By formatting your website for mobile devices, you can at least even the playing field, if not gain an advantage over other competition. Mobile sites can increase your business's visibility and reach.

Studies have shown that users are unlikely to revisit sites that were not mobile friendly, and instead opt for competitors. You can prevent this from happening to your business by making sure your website is responsive and visible across all platforms.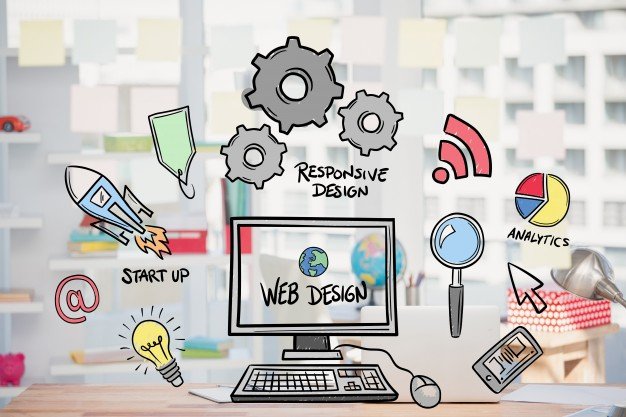 How Can You Make Sure Your Website is Mobile-friendly and Responsive?

The first step is simple: try checking out your website on your own mobile device, and see how it looks. Does it take a while to load? Do some of the elements appear different on the mobile version than on desktop? Put yourself in the mindset of a consumer, and consider what details you would notice and expect as a customer.

Speed is one of the most important aspects of a mobile website. Your customer is looking you up on their phone for a reason, and this is probably to save time and energy. Make sure you cater to that by ensuring your mobile site loads at the fastest speeds, with as few snags as possible.

Additionally, the layout of your page on mobile devices will greatly influence its reception. While the layout may be perfectly designed for desktop devices, it will not always translate well to mobile phones.
A digital designer can help you to make sure that your website is responsive, and appears just the way you want it to, no matter what type of device your customers use.
A responsive website should adapt to the device it is being viewed on. Rather than having the content shrink and look funny, it will restructure itself so that it appears neat and easy to read.

Mobile websites are intended to be simple and stress-free. The more clutter there is on your mobile page, the more frustrated your customers will be. Navigation should be clear and easy to follow.
There are many compelling reasons for a business to have a mobile friendly website. An increase in traffic on your site, as well as a boost in business, is just one of those reasons. Bring your business to your customers and make sure your website works and looks good on smartphones too. We promise that it's worth it!