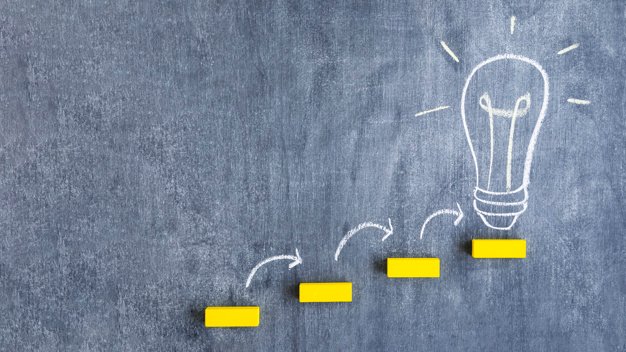 In the digital age, time is precious: every second that your customers are not impressed by your website risks losing their business. It is important that your website is not only user-friendly but visually appealing as well. In this blog, we'll look at the practical aspects of web-design, and how to create the most efficient website. Here are some things to keep in mind when building a website for your business that will help to improve your customer satisfaction and boost your income.

Easy Navigation
First and foremost, create the most efficient website it must be easy to navigate. If your customers can't find what they are looking for, they are likely to get frustrated and visit a competitor's site instead. So, all tabs on your site have to be clearly labelled and easy to find. Sitemaps can help both you and your customers to find this information.
Consider whether you will use drop-down menus with descriptive categories and subcategories or embedded links to other areas of your site, and the orientation of your page. Will your sitemap be a banner on the side? At the top of your website? A collapsible hamburger menu? Each is quite common, but depending on your site and business, one may be more ideal. 
Navigation could also mean including a search bar, which can help customers who know exactly what they are looking for.
Ultimately, if a site's navigation is hard to use or misleading, it drives potential customers away.
Ease-of-use and clarity are the main takeaways when setting up a website, especially with navigation.

Cover Your Basics
There are a few things that every business site needs. The first is a Home page. This is the central hub of your site, which ought to hold basic information about your business, and links to other parts of the site. A good home page is vital, as it is the first impression customers will have of your site.
Next, you will need an About Us page, which should give some more detailed background on your brand and its message and goal. Contact information, hours of operation and address(if applicable) may also be included here, or in their own page. However, it is a good idea to also have that information listed somewhere on your website that is accessible throughout, like a footer. The footer may include additional links to resources like customer support, social media, and things included in the navigation at the top of the page.
Of course, you will also want a page or multiple pages displaying your products, portfolio, or services. It helps to clearly label and sort these into categories, if possible.

Concise Content
You want to tell your customers as much about your brand and it's products or services as possible, without boring your customers. A good website can get the message across without taking too many words to say it. Using keywords that are crucial to your line of business is one way of doing this. Furthermore, keywords help with search engine optimization, which will help your business get noticed.

The Need for Speed and Safety
Of course, the whole point of having a business online is efficiency. Websites save time, which is why many online consumers have come to expect a website to load almost immediately. Web users are more likely to leave sites that do not load in under 7 seconds. For your business to find success, it is important to have a good web host that runs quickly and keeps your client's information secure as well. Investing in these things establishes trust between your brand and its customers, which is priceless at the end of the day.

Keep it Simple
Using your site should be simple, and hassle-free. This is especially important for e-commerce sites since the goal is to have users buy your items through your site. Customers who wish to buy your products, but are met with pages of required sign-ups and forms to fill out may change their minds quickly because of this. Make sure each step of using your site is easy, from searching for products or services, finding further information, to finally checking out. Site simplicity will add to customer satisfaction and may lead them to return to your site in the future.
If you keep all these things in mind, and you will surely create the most efficient website that stands out among your competitors.