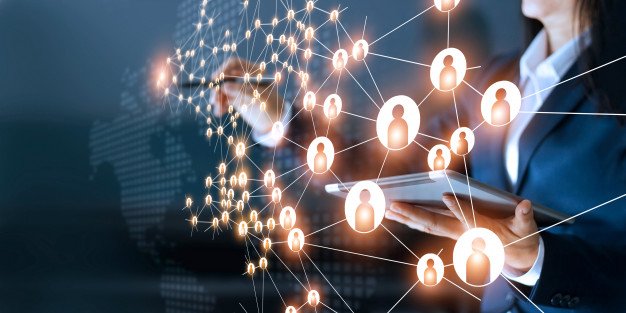 A Gap in the Market

Atlantic Canada may be a small region, but it holds boundless opportunity. Its size makes large brands overlook it as they often don't bother establishing a presence in the area, or if they do, it is scarce and hardly makes an impact. This creates a void in the market, which small businesses can effortlessly fill. Entrepreneurs bring a local charm and personality that appeals to the public more than big, corporate brands. When it comes to business plans, creating a niche market in Atlantic Canada is a great way to start!
For those who aren't familiar with the term, a niche market is a narrowed focus on a distinct group, interest, or function that may not already exist. These products are designed to meet specific needs that the targeted demographic is struggling to find solutions for, be it clothing and apparel, or practical items.

Since it is a small place, it is easy to target specific groups and needs within the market that aren't being served in Atlantic Canada. 
With such close-knit communities, one can find an unserved niche simply by word of mouth. It may come to you on public transit, as you hear a group of passengers complaining about products or services they wish they had access to locally. Perhaps your own friends and family have even given you ideas. Whatever the case, identifying your goals and audience for your niche business.

Use Online Forums to Launch Your Niche Brand

Things aren't always as close or easy to access as we make them out to be in Atlantic Canada, and reaching everyone in person can be difficult. If you are solely relying on that to find your niche and gain customers, you might have a hard time.

Online, more people are connected and have access to the latest local news as it happens. It is easy to spread the word around about your product, or sort people into specific groups that might allow you to identify such niches. By using social media or online platforms, you can also identify niches and needs based on what people in your area are interested in, or talking about online.

Facebook groups can be a good way to seek out potential gaps in the market. Facebook groups tend to be quite popular in Atlantic Canada, as they are an easy way for people within the communities to connect, promote things, or exchange, buy, and sell goods online.

Other popular online forums such as Kickstarter or Reddit are ideal to create interest in your potential product. You can also receive feedback to help you meet your ideal customers' needs and start to build a brand. 

People don't want to feel like they are being herded into something. If you make your intentions obvious, it might scare potential customers off. Instead, create a group that targets your desired audience and niche, without being too direct. Have it focus on the problems you hope to fix with your business and customers will come to you.

Create a Web Page to Grow Your Reach

The final step, once you have completed the research, identified your customer base, and created a unique product or service, is to launch your business. Ideally, you want your business to reach as many people as possible. But how can you do that in a region so small, that can often seem very isolated?

Creating a website allows you to reach more customers at everyone's convenience. Potential customers who are interested in your product may not be able to travel to you, or tourists who discovered your business on holiday may long for your unique product when they are back home, so an online store creates a way to expand your niche to those outside of your area.

Unfortunately, many businesses in Atlantic Canada do not see the benefits of having an eCommerce store. Some feel that it removes the personality from the brand that their customers love. Others say that don't think that it will help their business in the long run.

However, establishing an online presence is perhaps more essential for small, niche brands. It provides a way for customers who fall under this niche to discover your product! Plus, you can perfect your content to make sure your brand's distinct voice is clearly expressed.

 The majority of customers say that a brand without its own personal website is less trustworthy. Also, they'd consider a competitor over a brand without a website before purchasing. In niche marketing, because your potential customer base is already quite small, not having a website can lead to many missed opportunities. To build your best niche market in Atlantic Canada, you need a website to succeed. With a website, you'll stay connected to customers and stay on top of competitors!